Maverick Vinales has made the "difficult" decision to leave Monster Energy Yamaha at the end of the 2021 season amid reports he could join Aprilia. The 26-year-old Spaniard was contracted to Yamaha until 2022 but has agreed to terminate his deal a year early.
Speculation of Vinales being on the move swept through the paddock at Dutch TT last weekend, although he denied a deal had already been struck with Aprilia to become Aleix Espargaro's team-mate next year.
"This partnership has been very significant to me over the last five years, and it proved a difficult decision to part ways," Vinales said in a statement.
"In these seasons together, we experienced both great achievements and tough times. However, the underlying feeling is of mutual respect and appreciation. I am fully committed and will strive to achieve the best results for the rest of the season."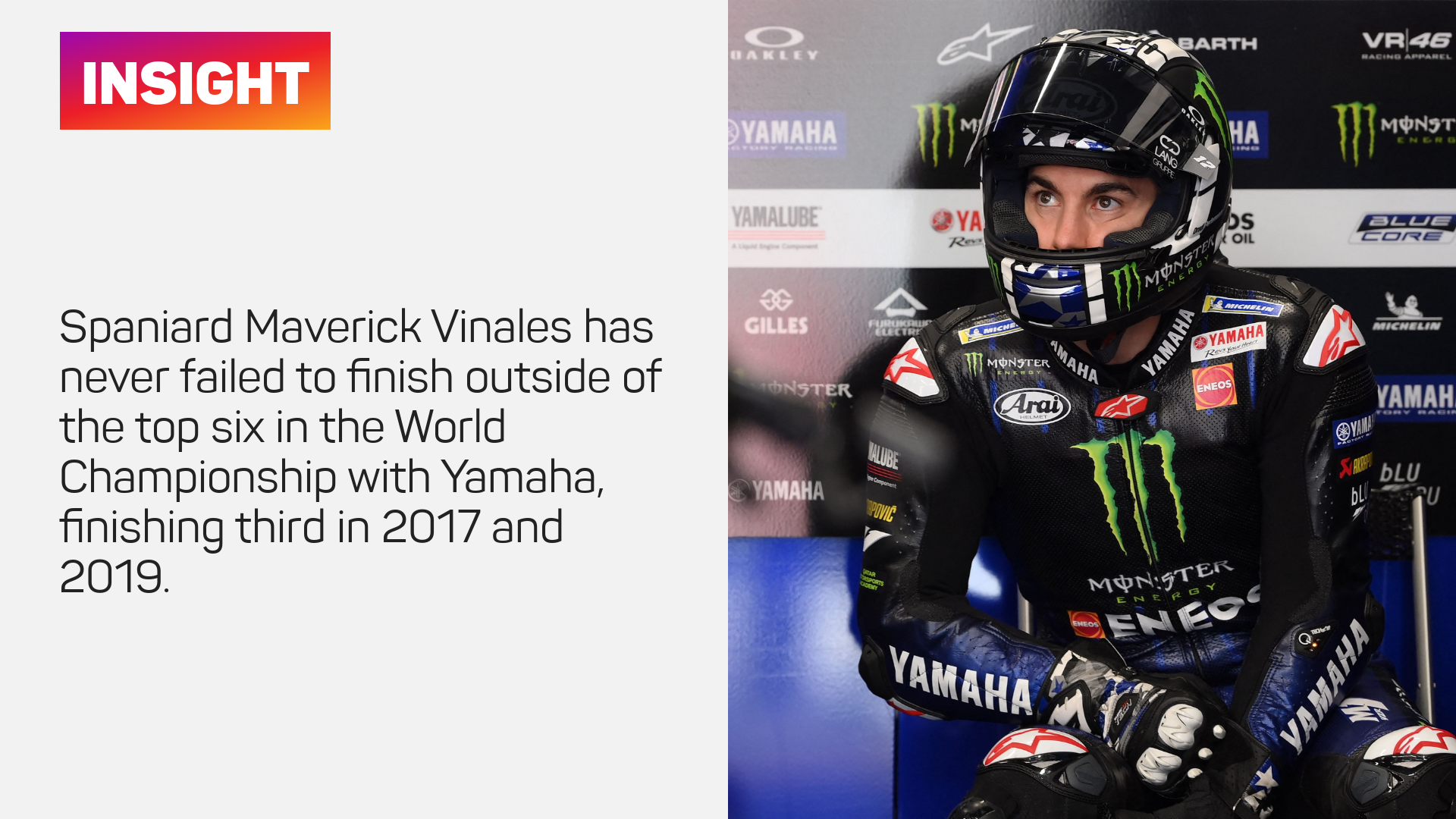 Lin Jarvis, managing director of Yamaha Motor Racing, said the decision to split was mutually agreeable. He added, "It is with sadness that we will say farewell to Maverick at the end of the year. We are in the middle of our fifth season together and over the years we have achieved many highs but also had to manage many lows."
"After the German GP, which was the most difficult weekend of our partnership, we had important discussions in Assen and came to the conclusion that it would be in the interest of both parties to go our separate ways in the future. Yamaha will put in their maximum effort – as we always have done – to give full support to Maverick and finish this season in the very best way possible."
Aprilia Racing chief executive Massimo Rivola recently said the team would ask swiftly if the opportunity to sign Vinales arises.
He told DAZN: "We don't know if Maverick will be on the market for 2022. If he is released by Yamaha, then he will certainly be of interest to us. But it is all to be built. First of all, we have to see if the rider is available and if he is willing to come to us. We have not spoken with him yet. But if he is released from Yamaha we will talk to him immediately."