Conor McGregor is one of the biggest UFC and mixed martial arts stars in the world. Known as 'The Notorious', McGregor has been a former UFC Lightweight and Featherweight Champion, making him the first performer in the promotion's history to hold two belts from different UFC weight classes simultaneously.

Let us look at McGregor's net worth:
Age: 34

Net Worth: $200 Million
Source of Wealth: MMA, Boxing, Endorsements, Whiskey distillery business, Menswear. Sports Management
Salary: $37 million (2020-2022)
Endorsements: $16 million
Residence: Dublin, Las Vegas, Marbella.
Sponsors: EA (Electronic Arts), Reebok, Wynn Resorts, Beats By Dre, Monster Energy,
Burger King, TIDL Sport and McGregor F.A.S.T.
Marital Status: Engaged (Dee Devlin)
Charity: Children's Medical Research Foundation, Simon Community Homeless, Focus Ireland, Tunnel To Towers etc.
What is Conor McGregor's Net Worth 2022?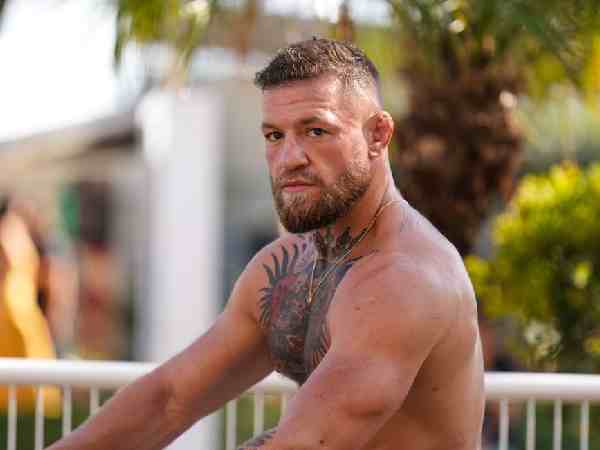 As reported by Celebrity Net Worth, Conor McGregor's estimated net worth in 2022 is around $200 million. After his endeavours outside the UFC, Conor fought Khabib Nurmagomedov at UFC 229 where he suffered a submission defeat. Then in January 2020, McGregor defeated Donald "Cowboy" Cerrone in a Welterweight fight by TKO in UFC 246.
In 2021, Conor faced his old rival Dustin Poirier at UFC 257 in a rematch. Poirier defeated Conor in the rematch with a TKO in the second round and then once against took the Irishman in UFC 264. He took home more than $30 million, which includes PPV and sponsor payouts, for his first-round knockout in the fight.
Conor McGregor Salary And Endorsements


As per Forbes, Conor McGregor earned $32 million in salary/winnings in 2020 and another $16 million in endorsements. In 2018, he renewed his deal with Reebok which pays him around $5 million every year. Conor has had multiple endorsements with corporations such as Burger King, Beats By Dre, Monster Energy, EA (Electronic Arts) and Wynn Resorts etc.
Conor McGregor Houses


McGregor has multiple mansions across the world, one in Las Vegas which went for sale in the market for $2,995,000 three years ago. Conor has a mansion in his hometown Dublin, Ireland, which is called the Mac Mansion and is worth $2 million. He also owns a villa in Marbella, Spain, and is neighbours with Football star Cristiano Ronaldo.
Highest Selling Conor McGregor PPVs


10/06/2018 UFC 229: Khabib vs. McGregor 2,400,000 $180 million
08/20/2016 UFC 202: Diaz vs. McGregor 2 1,650,000 $90 million
03/05/2016 UFC 196: McGregor vs. Diaz 1,500,000 $80 million
12/12/2015 UFC 194: Aldo vs. McGregor 1,400,000 $80 million
11/12/2016 UFC 205: Alvarez vs. McGregor 1,300,000 $83 million
Conor McGregor Whiskey


McGregor launched his Proper No. Twelve Irish Whiskey September 2018, which sold out its US six months allocation in just ten days. They have now so far shipped about 200,000 cases and are available in the United Kingdom, Canada, Russia, Poland and South Africa.
Conor McGregor Family


The McGregor family comprises Conor, his parents, Tony and Margaret McGregor, and his sisters, Aoife and Erin. He has been in a relationship with his fiance Dee Devlin. The couple also has a son and a daughter. Conor Jack McGregor Jr., who was born on 5 May 2017, and Croia McGregor, who was born on 4 January 2019.
FAQ on Conor McGregor
Q. What is Conor McGregor's salary?
A. The combined worth of Conor Mcgregor's salary and winnings for 2020 was $32 million along with $16 million in endorsement deals. In 2021, he earned over $5 million in January after his fight against Dustin Poirier.
Q. Who is Conor McGregor married to?
A. McGregor and Dee Devlin have been together since 2008 and got engaged to her in August 2020.
Q. How much money did McGregor make after the Mayweather bout?
A. Mayweather was set to receive $100 million and McGregor $30 million before the fight. But both boxers later received around two-and-a-half times their guarantees, with Mayweather at $275 million and McGregor roughly $85 million.
Q. What is Conor McGregor's real name?
A. Conor McGregor's full name is Conor Anthony McGregor.