Indian batter Virat Kohli is a brand in himself, for many reasons. The 33-year-old has been a torch-bearer of extreme fitness for athletes no matter what game they play. He has captained India in all three formats and is counted among the best batters to have played the game. So, being one of the most sought-after cricketers globally, Kohli enjoys a massive fan following on social media.
The Indian cricketer is among the top five athletes in the world in terms of most number of followers on Instagram. Kohli is only behind Lionel Messi and Cristiano Ronaldo on this list. The 33-year-old is the most followed Asian on the photo-sharing platform. What's interesting is that Kohli has followers from all horizons of professionals from across the globe. Not only common people but popular athletes also follow the dashing cricketer.
Here is a list of athletes who follow Kohli on Instagram.
1. Roger Federer (Tennis)
Popular tenni s player Roger Federer is among many who follow Virat Kohli on Instagram. Federer, a 20-time Grand Slam champion also shared a moment with Kohli a few days back where he responded to the Indian cricketer's video message for him. The two athletes share mutual respect.
2. Sergio Ramos (Footballer)
The Spanish footballer and a former Real Madrid player, Ramos also follows Kohli on Instagram.
3. Novak Djokovic (Tennis)
Another tennis superstar Novak Djokovic is also among Kohli's Instagram followers. The 21-time Grand Slam Champion also showed his support for the Indian cricketer when he was going through a rough patch.
4. Harry Kane (Footballer)
England and Premier League club Tottenham Hotspur captain Harry Kane and Virat Kohli share a healthy friendship. The two have exchanged messages over different social media platforms and also follow each other on Instagram.
5. Marcelo Vieira ( Brazillian Footballer)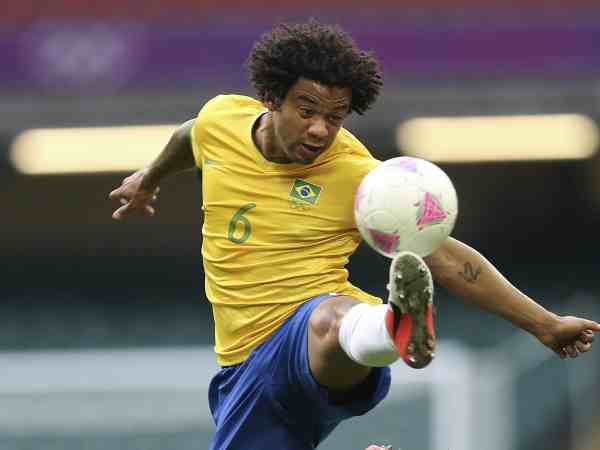 Brazilian footballer who is a known face of the game in the country also follows the Indian cricketer on Instagram.
6. Daniel Ricciardo (Formula 1 Driver)
Australian F1 driver Daniel Ricciardo is also among Virat Kohli's 215 million followers on Instagram.
7. Thomas Muller (Footballer)
Bayern Munich player Thomas Muller also follows Kohli on the social media platform.